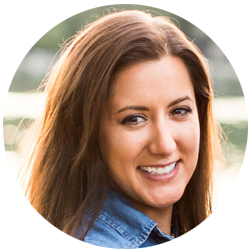 HELLO – My name is Ann Mollica and I am the Creative Director for the Wisconsin Timber Rattlers, the Milwaukee Brewers' minor league baseball team located in Appleton, WI. My work week includes designing advertisments, web graphics, media guides, updating social media campaigns, various promotional materials, and my favorite…shooting photos on game day! Computer programs I use on a daily basis include; Illustrator, Photoshop, InDesign and Lightroom. Communication with our fans is key to our industry and I love the challenge of always striving to be the best.
The past eight seasons with the Rattlers has been a very hands-on and motivating experience. Not only do I work behind the scenes with an energetic office staff, but also interact with our fans every game day, and of course, watch a lot of great baseball.
When I'm not at the stadium, my husband and I enjoy spending time up north at the family cabin, kayaking, biking, playing with our dog, Archie and traveling.